Hi. I'm a Veteran TT player and a not-really-proud person to not own a TTR account yet. I've never 100%d TT on my 4 different Toons I actually used for gameplay (Laff & Suit levels) and I hope to do this in TTR when it's open.
:3

Also.. Do not click on the "My site" link. I warned you.
About me
I am a Polish PC/console gamer, a Nintendo fanboy, and have been playing video games since (I think) I was 3. I am also involved in the Polish translation of TTR, and altough I am not a staff member, I will be credited when the end product comes out according to Joey1882/Sir Max.
I have been playing Toontown since 2009 and it was the first MMO I played. I only actively played three MMOs in my life (not counting TTR since it is a server for a MMO) - Toontown Online, LEGO Universe and Spiral Knights. Strangely, the first two died and the last one is struggling on it's feet right now. I guess I cause sales to go down and stuff.
Also, I occasionally am a grammar nazi.
le gallery
As a wise person once said (or highlighted some things), this is why I capitalize things the way I do.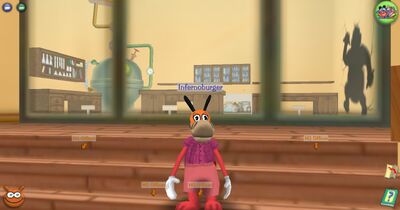 I made it into the game! <3
Community content is available under
CC-BY-SA
unless otherwise noted.