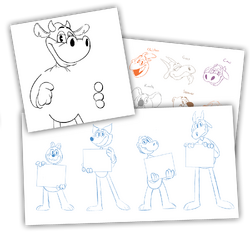 Unreleased species are Toon species that lost the numerous elections that were held in Toontown Online.
Joey mentioned the possibility of having another vote once Toontown Rewritten fully opened to the public (due to the fact that there was supposed to be an election in 2012, but it never came to fruition)[citation needed]. During OMG!Con 2016, it was announced that Toontown Rewritten would have their own Toontown Species Election on behalf of Alec Tinn, which lasted from September 19, 2016 to July 28, 2017.
Species
Toontown Online:
Toontown Rewritten:
Cow
Chicken
Goat
Fox
Parrot
Gallery
Community content is available under
CC-BY-SA
unless otherwise noted.