Did You Know?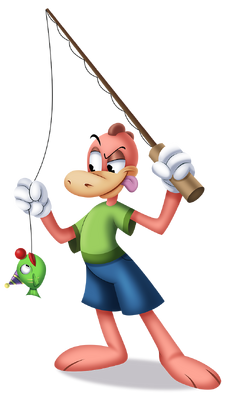 ...that Toontown's Twelve Days of Winter includes daily releases of new Christmas content for the remainder of twelve days?
...that Toontown's silly levels increase drastically during April Toons Week, causing buildings to float, cheesy effects to be jumbled up, and Toons' sounds to be exchanged with other species?
...that September 19, 2013 marks the day Toontown Rewritten was first announced to the community?
...that September 19th is when the annual in-game ToonFest event occurs in celebration of Toontown Rewritten's anniversary?
...that Toontown Rewritten hosts a real world ToonFest event every year during the summer in celebration of Toontown Online's anniversary?
...that Toontown Rewritten has grown over 1,400,000 registered players, with thousands of players playing at almost any given time of day?
...that there is a cloud on the map of Toontown located just off the outskirts of Minnie's Melodyland, which has been confirmed to a new playground?
...that Mega-Invasions can include Skelecogs and Version 2.0 Cogs?
...that experience points are automatically worth double when infiltrating a Cog facility or battling against the boss in the Cog headquarters?
...that Toons can purchase the Toon Rewrite item to change their virtual appearance and color (excluding species), and the Name Rewrite item to change their name, both of which appear in the "Special" section of Clarabelle's Cattlelog?
...that Toons can use the fishing bucket at their estate to sell fish rather than visit a fisherman?
...that Cog summons for invasions can vary from 3,000 to 10,000 Cogs?
...that Bossbot Headquarters has been completely redesigned to include a bigger courtyard, a dangerous oil fountain, roaming Bossbots, and even the mysterious Executive Office Tower?
...that animations in Toontown have become much sillier thanks to the release of the Toontown Rerigged project?
...that the Silly Meter dynamically keeps track of Toontown's silly levels based on various activities performed by Toons, and that the Cogs can lower such silliness?
...that the Toon Hall received a facelift based on the model from the discontinued Toontown 2.0 prototype?
...that a Field Office, unlike ordinary Cog Buildings, can take over the Toon Headquarters and acquires the help of more than four Toons to take a Field Office down?
Community content is available under
CC-BY-SA
unless otherwise noted.