Did You Know?
...that Doctor Surlee, who was previously known as Gyro Gearloose before being rewritten, came from a timeline that ended in 2013 and created an experiment known as Toontown Rewritten?
...that Slappy was elected as president during the Toon Council Presidential Elections but had gone sad in the midst of an unexpected interruption from a Yesman, allowing Flippy to fulfill his presidential duties until he is found?
...that the Director of Ambush Marketing is the only known level 50 Cog who infiltrated Toontown with an ambush marketing invasion known as Doomsday?
...that Flippy found Fluffy while constructing the ToonFest Grounds in preparation for the first ToonFest event, making him the first Toon to own a doodle?
...that September 19, 2013 marks the day Toontown Rewritten was first announced to the community?
...that September 19th is when the annual in-game ToonFest event occurs in celebration of Toontown Rewritten's anniversary?
...that Toontown Rewritten hosts an annual real world ToonFest convention during the summer in celebration of Toontown Online's anniversary?
...that Toontown Rewritten has grown over 1,400,000 registered players, with thousands of players playing at almost any given time of day?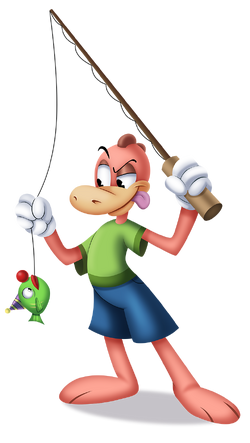 Community content is available under
CC-BY-SA
unless otherwise noted.