Welcome! This page is where requests for the moderator role can be made. You may submit a request with a registered Wikia account, but only if you have met the requirements below.
Requirements
You must actively contribute to the wiki whenever possible. By becoming a moderator, it is assumed that you will continue to be active. If there comes a time where you have to be absent for a certain amount of time, please inform an administrator about it.
You must have never failed to comply with the policy and its counterparts.
You must have contributed to the wiki for at least two months.
You must have at least 600 wiki points.
You must have made at least 600 edits to the main namespace.
You must have made at least 10 edits to the user blog comment namespace.
You must have not previously been blocked for longer than 3 days.
You must not have a history of spam, vandalism, or any other form of unnecessary edits.
You must have never harassed another user in a message wall, blog comment, or within chat.
You must be at least 13 years of age. This complies with Wikia's Terms of Use.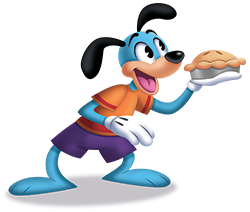 Moderator privileges
Becoming an moderator grants you access to certain privileges. These are partially listed below:
Revert vandalism in one-click with the rollback feature.
Block users.
Delete and undelete pages.
Remove comments from pages.
Kick users from chat.
Rename pages.
Request
Think you met all the requirements above and have what it takes to help out the Toontown Rewritten Wiki? Enter your username in the box below then include a statement explaining why you should be promoted as a moderator. Your submission will then be reviewed by an administrator as soon as possible.
Enter your username below
Community content is available under
CC-BY-SA
unless otherwise noted.