Toontown Rewritten Wiki does not tolerate vandalism as we aim to provide accurate, applicable, and constructive information on all of our articles. It is against the policy for a user to vandalize the wiki, and doing so will result in a caution or block.
Types of action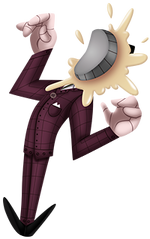 Verbal caution
A verbal caution is the lowest level of action taken towards vandalism. The user will be warned about their action(s) by an administrator/moderator on their talk page. The user will not receive a block. If a user has previously received a verbal caution, they are susceptible to a block.
Caution
A caution is a block which consists of under a day. A caution can only be issued once, therefore the next level of action will be issued if the vandalism persists.
Block
A block which usually consists of over a day may be issued. The user may be issued a block without caution in some circumstances.
Indefinite
An indefinite (infinite) block is the highest level of action taken by an administrator/moderator towards vandalism. They are only imposed if a user fails to comply with the policy on multiple occasions. You may contact an administrator if you wish to discuss the matter.
Types of vandalism
Vandalism
Vandalism will result in a block being imposed. If the user has not previously made a contribution, they are susceptible to an extended block. Vandalism may be deemed unintentional if the user was seemingly unaware of causing disruption. If the user has a history of authentic edits, only a verbal caution will be issued; but if the vandalism persists, it may be considered intentional.
Persistent vandalism
Persistent vandalism will result in a block being issued. If the vandalism persists, an indefinite block will be issued. The blocking administrator/moderator will impose the appropriate block length towards the user.
Severe vandalism
Severe vandalism is a serious matter, and will result in either a length block or indefinite block being issued. The blocking administrator/moderator must determine whether the vandalism is severe.
Reverting vandalism
If you notice a page being vandalized, please take the following actions:
Undo the vandalism. If you are unsure of doing this, please read here.
Rollback is another tool that reverts edits with one simple click. Only rollbacks, moderators, and administrators can use this tool.
Report the user. You should either report the user to an active moderator, administrator, or VSTF.
Warn the user. You can visit their message wall and warn them of their actions.
Community content is available under
CC-BY-SA
unless otherwise noted.