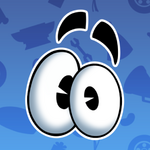 The Toontown Rewritten Team consists of passionate volunteers that are responsible for working on Toontown Rewritten. Members of the Toontown Rewritten Team appear within Toontown on their own staff Toons that can be identified by a blue eyes icon. Some are tasked with portraying as a "Toon Trooper" (identified by a yellow whistle icon) or a "Resistance Ranger" (identified by a green fist icon), otherwise known as Cast Members.
Below are current staff members listed by different departments. Trial staff members, however, are excluded. This page will be updated whenever new information comes by.
The Team
Art
Mike (Lost Hero) - Art Director, Brand Artist, Texture Artist
Gibby (Roger Dog) - Art Director, Technical Artist
Maya (Slate Blue Rabbit) - Art Director, Texture Artist
Daniel - Texture Artist, 3D Modeler, 3D Animator
Dixie - Brand Artist
Gabe (Kel'Block) - 3D Modeler
Ellie - Brand Artist
June - Brand Artist, Texture Artist
Kearns - 3D Modeler, 3D Animator
Michael - 3D Modeler
Nathan - Concept Artist, Texture Artist, 2D Animator
Skalamyr - Texture Artist, 2D Animator
Taha - Texture Artist, 3D Modeler
The Munch Meister - Concept Artist
Zigguratxnaut - 3D Modeler, Character Rigger, 3D Animator, Technical Artist
Audio
Clark - Sound Designer
JLederman - Sound Designer
Joe - Composer
PolarBraden - Sound Designer
Wood - Composer
Game Design
Joey - Creative Director
Andrea - Game Designer
Casey - UX Designer
Dante - Game Designer
Moderation
Augie Doodle - Moderation Lead
Azure Swallowtail - Moderation Lead
Allyssa - Moderation Coordinator
Krissy - Moderation Coordinator
Savannah - Moderation Coordinator
Vorticity - Moderation Coordinator
Adrianna
Anneliese
Dream Believer
King Pancake Sourglop
Mousequerade
Serenity
Sirius
Sofia
Thea
Production
Joey (Equinox) - Production Lead
Adam
Allison
FaithW
Programming
Hawkheart - Programming Lead
LuNa - Programming Lead
Adam - Web Developer
Dan - Web Developer
Fritz Nickelflipper - Game Programmer
Jinhai - Game Programmer
Souzooka - Game Programmer
TheRandomDog - Game Programmer
Public Relations
Ryan - Public Relations Coordinator
Alexis - Community Representative
Brad - Creative Writer
Cat-O-Matic - Video Editor
Daniel - Creative Writer
Eden - Graphic Designer
Hannah - Social Media Specialist
Lavender - Graphic Designer
Liv - Community Representative
Jake - Creative Writer
John - Community Representative
Markgasus - Video Editor
Nicole - Creative Writer
Prof. Smirky - Community Representative
Quality Assurance
Augie Doodle - Quality Assurance Lead
Dynaboom - Quality Assurance Specialist
Support
Peanut Crinkledoodle - Support Lead
Allison - Support Coordinator
Aurora
Bayou
Bear Hugz
Chief Arrow Electrotoon
Lano
Team Operations
Lauren - Team Operations Lead
Technical Operations
CFSworks - TechOps Lead
Cosmos - TechOps Lead
Hawkheart - TechOps Lead
Jinhai - TechOps
Lappy - TechOps
Former Staff
Over the years there has been a countless number of staff members who have helped make the game tick. Below are former staff members listed by different departments. Former trial staff members, however, are excluded.
Former Staff Members
Art
Roxana - Art Director
Cameron - 3D Modeler & Texture Artist
Joshua - 3D Modeler
Jordan - 3D Artist
Nick - 3D Artist
Laffy - Brand Artist
Gabriella - Promo Artist
Sean - Technical Artist
Talia - Concept Artist
Luke - Concept Artist
Kyla - Texture Artist
Anna - Texture Artist
Tenni - 3D Modeler
Audio
Bryden - Composer
Alex - Composer
Max - Composer
Jayson - Foley Artist
Dale - Composer
Yorke - Composer
Moderation
Lisa - Moderation Lead
Roxi - Moderation Lead
Joann - Moderation Lead
Deanna - Moderation & Hiring Manager
Brian - Moderation
Alicia - Moderation
John - Moderation
Sadie - Moderation
Matthew - Moderation
Beth - Moderation
Katherine - Moderation
Mark - Moderation
Don - Moderation
Zoey - Moderation
Mikalea - Moderation
Mackenzie - Moderation
Tori - Moderation
Sherri - Moderation
Ariel - Moderation
Epic Buddy - Moderation
Mariann - Moderation
Tae - Moderation
Brian - Moderation
Steven - Moderation
Shyianne - Moderation
Daniel - Moderation
Goshi - Moderation
Amy - Moderation
Airalynn - Moderation
Rax - Moderation
Cori - Moderation
Nox - Moderation
Lady Popcorn - Moderation
Noah - Moderation
Rowan - Moderation
Nicole - Name Moderation
Allie - Moderation
Organization
Kristen - Team Organizer & Hiring Manager
Programming
Anthony - Mac Developer
Sheriff Cranky - Web Developer
Luke - Web Developer
Matt - Tool Programmer
Kevin - Astron Programmer
Alex - Astron Programmer
Ashley - Game Programmer
Jonah - Game Programmer
Gustavo - Game Programmer
Capen - Game Programmer
Nicaria - Game Programmer
Public Relations
Quentin - Community Manager, Moderation & Support
Kameron - Marketing Assistant, Hiring Manager & Former Moderation Lead
Jacob - Marketing Assistant
Jenny - Marketing Assistant
Janine - Marketing Assistant
Monkeyboy - Community Representative
Dale - Community Representative
Derrick - Video Editor
Mr. Mango - Video Editor
Emre - ARG Manager
Nathan Nacho - Social Media Specialist
Salem - Graphic Designer
Xavier - Community Representative
Tropical Storm - Video Editor
Saffron - Community Representative
Support
Eric - Support Lead
Kathy - Support Lead
Spencer - Support & Hiring Manager
Ashley - Support & Moderation
John - Support & Moderation
Sandy - Support & Moderation
Amanda - Support
Steve - Support
Holly - Support
Liberty - Support
Alex - Support
Angel - Support
Jodi - Support
Terje - Support
Nicky - Support
Kassandra - Support
Sheridan - Support
Thomas - Support
Alex - Support
Matthew - Support
Deborah - Support
Lenon - Support
Charles - Support
Sempiternal - Support
Joseph - Support
Brendon - Support
Roxas - Support
Prof. McMuffin - Support
Technical Operations
jjkoletar - Technical Operations
Harvir - Technical Operations
Maverick - Technical Operations
Translation
Alpha Centauri - German Translator
Shnutzer - Polish Translator
Goshi - French Translator
Apply
Since February 7, 2017, Toontown Rewritten has published all sorts of applications for many departments that anyone may volunteer for by applying through the official "Apply" page, and have continued to add applications for newer positions as time goes on.
There is also a dedicated "Team Applications FAQ" page where the most common questions, for almost every position the team advertises, are answered.
Gallery
The following images have been used by Toontown Rewritten on social media or on the Toontown blog to advertise certain positions.
See also
Community content is available under
CC-BY-SA
unless otherwise noted.