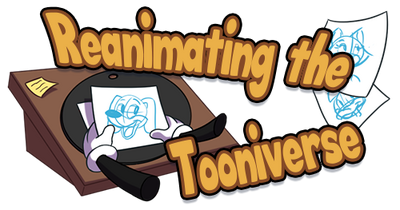 Toontown Rerigged is an update that focuses on creating new rigs for Toontown Rewritten so that new animations can be made without having to remake the old animations.
Toontown Rerigged was a major topic at OMG!Con 2016.[1] The project's existence was previously announced on Twitter in April 18, 2016.
Zigguratxnaut made the new Toon rigs for Toontown Rerigged.[2] Other 3D animators such as Roger Dog and Captain McCrunchy already made test animations that were shown off at OMG!Con2016, which included an animation of Toon walking, and another of a Toon running and stopping.
A livestream was held showcasing the process of this project.[3]
The debut of the first new animations involved Riggy Marole, who made his first appearance as an NPC at ToonFest 2016.
The update was released on July 20, 2018. Some of the animation changes in this update included a new surprise animation and the walking animation from Toontown Online's early days.
ReferencesEdit
↑ https://www.reddit.com/r/Toontown/comments/4z2r38/big_thumbs_up_new_animations_are_coming_soon_to/d6si7hj
↑ https://www.reddit.com/r/Toontown/comments/4z2r38/big_thumbs_up_new_animations_are_coming_soon_to/d6sqbnd