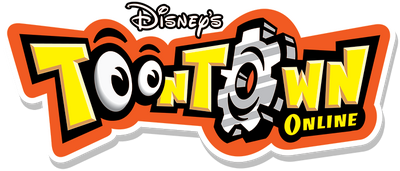 Toontown Online, commonly abbreviated as TTO, was a MMORPG developed by Disney's Virtual Reality Studio and Schell Games, and published by The Walt Disney Company. The game was released publicly on June 2, 2003, and lasted until its closure on September 19, 2013. Since the closure, many fan revivals appeared over the years, including the most popular fan revival known as Toontown Rewritten that began development as soon as Toontown Online's closure was announced by Disney on August 20, 2013.
Closure
On August 20, 2013, the Toontown community was hit with tragic news about Disney's plan to close Toontown Online the following September. Due to budget cuts and changes in management, Disney shifted their focus towards other online and mobile play experiences, as well as a growing selection of mobile apps.
Despite the community's favorite online game closing on September 19th, the Toontown Rewritten Team generally does not view said date as a time to mourn, but rather, a time to celebrate how lucky players are to have the ability to continue playing Toontown, by hosting an annual Cartoonival event.
Preservation of Toontown Online's history
Design documents and artwork
In an effort to help preserve Toontown Online's history and due to high demand from the Toontown community, Joey announced that the Toontown Rewritten Team would work towards obtaining professional scans of original design documents and artwork that were delivered to them by Bruce Woodside sometime in 2018.[1] Only two design documents pertaining to Cog Buildings and doodles were shown in a comment posted by Jeremy on /r/Toontown at the time.[2]
On May 26, 2021, the Toontown Rewritten Team announced on social media that they would be launching an archive of Toontown Online titled the "Toontown Preservation Project" on June 2nd in celebration of the game's 18th anniversary and share their favorite pieces of the game's history every day until then.[3] The archive was released via a separate domain[4] outside of Toontown Rewritten's website that features never-before-seen Toontown Online history, including original design documents and artwork.
Pandora, Spotify, and Anesidora
Soon after it surfaced that the Toontown Rewritten Team was not only in possession of Bruce Woodside's donation but also in possession of "Pandora", some leaks of previously unseen artwork, original game files, and source code were unveiled on /r/Toontown. Pandora, a nickname used by the Toontown Rewritten Team for the particular archive, was anonymously donated to the team by a former Disney imagineer sometime in 2019 and is currently not yet released to the public. A notable leak known as "Spotify" is the nickname given to another archive that is supposedly identical to Pandora, which was released by a /r/Toontown user on June 10, 2020.[5] The same user returned several months later to /r/Toontown on September 11, 2020, and released yet another archive dubbed "Anesidora", a collection of Toontown Online source code containing developer comments.[6]
Release builds
On October 8, 2020, Joey created the "ToontownReleaseArchive" repository on Toontown Rewritten's GitHub to release a 1.0.5 Beta build of Toontown Online from September 5th of 2001, with all of its files donated by Joe Shochet.[7] Other Toontown Online release builds consisting of a 1.0.47.41 macOS Live build from June 27th of 2013, and two separate Test builds (1.0.36.2 and 1.0.37.2) from 2008 were donated and added to the repository by CloudCityDev and Bryan Muschter, respectively. The repository also includes a "Toontown Beta Explorer" tool created by Joey that loads DNA and bam files from the 1.0.5 Beta build for easy viewing.
Trivia
Toontown Online won 13 of the many awards it was nominated for.
Toontown Rewritten hosted plenty of real world ToonFest conventions with former Disney imagineers, Jesse Schell and Shawn Patton, as attendees. Some of the conventions were held at ReplayFX in Pittsburgh, Pennsylvania, the same city and state where Schell Games is located at.
In celebration of ToonFest at Home, other former Disney imagineers such as Bruce Woodside, Felipe Lara, and Joe Shochet joined Jesse Schell and Shawn Patton for a Q&A with Joey. The video was pre-recorded and streamed live on September 26, 2020.
Gallery
External links
References