Team LHAAFBBHQ (Let's Hunt Around And Find Bossbot HQ) was a group of four Toons that were appointed by Lord Lowden Clear to search for Bossbot Headquarters. Thanks to the team's brilliant minds, wacky actions, and unique ability, along with some assistance from members of the Toon Resistance, Toontown was kept in good hands. Team LHAAFBBHQ made their first debut in a mini-comic released by Toontown Rewritten before a series of blog posts were posted on the website.
After Team LHAAFBBHQ searched all over Toontown to find pieces of a peculiar picture that presented an exclusive look at the brand new Bossbot Headquarters, they were captured by the Bossbots and the location of Bossbot Headquarters was discovered sooner later. The Toon Resistance had searched in all key locations to find the missing Team LHAAFBBHQ, but their whereabouts continue to remain unknown. Rumor has it that Lord Lowden Clear had finally discovered the whereabouts of the team with the use of certain documents collected from the Chief Executive Officer.
The Team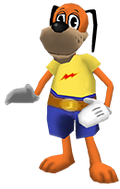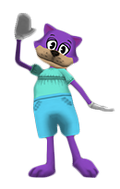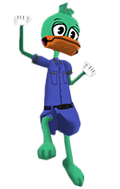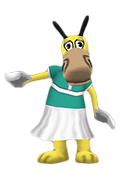 Blog posts
Gallery
See also
Community content is available under
CC-BY-SA
unless otherwise noted.