What's this wiki all about?
The Toontown Rewritten Wiki is an encyclopedia that was created to cover every single piece of information about the most "Toontastic" massively multiplayer online game, Toontown Rewritten. From goofy gags to fearsome Cogs, this wiki has everything there is to know about Toontown!
With the help of many Toontown community members who have contributed to create 2,479 pages since September 21, 2013, the Toontown Rewritten Wiki continues to offer a large chunk of awesome content. Anyone is welcome to join in on the fun.
Featured Page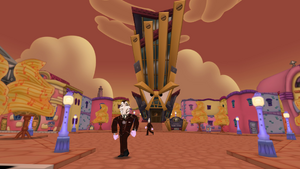 A Sellbot Field Office is a Cog Building that is much like a mobile Cog headquarters. Unlike ordinary Cog Buildings, a Sellbot Field Office takes over the Toon Headquarters of a street. When that specific Toon Headquarters is captured, it is captured in all of Toontown's districts. To take a Sellbot Field Office down, multiple groups of Toons are each transported to an annex, a single wing of the entire building that acts as a health point. Each annex must be taken down for a Sellbot Field Office to be conquered.
---
---
Are YOU Toon Enough?
Moments away from entering the most exciting place in the Tooniverse is just a couple clicks after creating an account!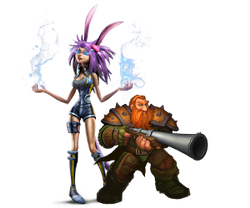 The Toontown Rewritten Wiki is a community fansite partnered with Toontown Rewritten and is not operated solely by the Toontown Rewritten Team. The wiki is not affiliated with The Walt Disney Company and/or the Disney Interactive Media Group. Administrators do not operate the wiki off subscriptions, advertisements, donations, or any other forms of revenue.