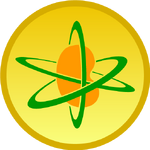 Loony Labs is a group of Scientoons under the leadership of Doctor Surlee, but could also be the name of their top-secret facility located somewhere in Toontown. These wacky Scientoons are widely known for creating all sorts of inventions that are beneficial to Toontown. The most notable of inventions is perhaps a device that tracks Toontown's silly levels called the Silly Meter.
Loony Labs is made up of two departments known as S.I.L.L.I. (Scientists Interested in Laugh Levels Increasing) and C.A.K.E. (Categorizing All Known Energy). Both departments perform researches on various types of silliness that they discover.
Scientoons
S.I.L.L.I.
C.A.K.E.
Trivia
Gallery
Community content is available under
CC-BY-SA
unless otherwise noted.