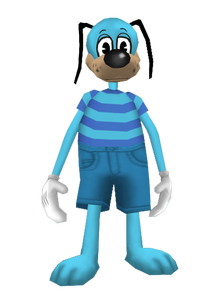 Dog is a Toon species.
When a dog speaks, they woof. If a dog uses a word that is not included in the whitelist for SpeedChat+, the word will be censored by "woof", "arf" or "rruff".
Head shape
Dogs have four distinct head shapes. 
Notable dogs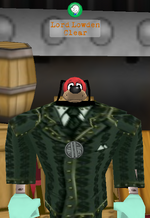 For a full list, see Category:Dogs.
Notable dogs include Flippy, Lord Lowden Clear, Sir Max, Fat McStink, Doctor Fissionton.
Speech
| | |
| --- | --- |
| One word | |
| Two words | |
| Multiple words | |
| Exclamatory | |
| Question | |
| Owooo! | |
Trivia
Dogs are believed to be another popular species that many players enjoy playing as, alongside Cats. This is most likely because most of the major Toons are Dogs.
Dogs are the only species with animated ears.
Gallery